Tuesday, November 12
2:30 pm - 4:30 pm
Game Changes in Fem Care
Trends in Disposable Absorbent Menstrual Underwear
Disposable absorbent underwear for menstrual care has been marketed with minimal market adoption until recently. Recent introductions of nighttime-use menstrual or napkin panties in Asia have gained market acceptance and are now displacing traditional absorbent pads. Furthermore, both disposable and reusable menstrual underwear are being marketed globally by brand leaders and new entrants. This talk will review these products in contrast with the traditional absorbent products they are displacing.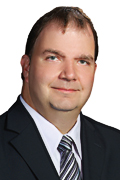 »

Matthew O'Sickey, Ph.D.

Global Director Of Market Development - Personal Care, Tredegar Corporation

BIOGRAPHY

Matthew O'Sickey, Ph.D., is currently the Global Director of Market Development - Personal Care at Tredegar Film Products. He holds a deeply rooted belief that innovation is the result of the intersection of marketing and technology, and this is reflected in his career path, which encompasses both disciplines. His current responsibilities include leading assessments of market needs, developing the strategies for R&D, commercialization, and lifecycle management of elastic products for hygiene and consumer care product segments.

Matt has a Ph.D. in Chemical Engineering and a Masters of Engineering Administration from Virginia Tech, and a Bachelor of Science in Chemical Engineering from Purdue University.