Industry Outlook: The AbHy Industry Under COVID-19
Tuesday, November 17
9:00 am - 10:20 am
Challenges for 2021 and Beyond: Post-Covid-19 Supply Chain Resiliency and Sustainability for Absorbent Hygiene Products
Covid-19 is the latest and most significant disruptive event to supply chains in the absorbent hygiene products (AHPs) industry, forcing a recalibration of sourcing and risk management strategies at every level. In doing so, companies will aim to maximize value in two dimensions: resiliency and sustainability. The twin overarching objectives of resiliency and sustainability are rarely in conflict, but they do require distinct decision-making criteria. Due to the major economic impacts of Covid-19 still being felt globally, resiliency will necessarily take precedence in the near-term. Responses, such as near sourcing, are primarily geared towards supply chain resiliency while also having sustainability implications. Single-use plastics and climate change must be viewed through the lens of risk management, with implications for both resiliency and sustainability. From the perspective of maximizing contribution throughout the AHPs industry to these two objectives of resiliency and sustainability, this presentation will address the potential and status of the raw materials and components that make up the complex supply chain of AHPs.
ENGAGING CONVERSATIONS: POST-COVID19 CONSUMERS
Wednesday, November 18
3:00 pm - 3:30 pm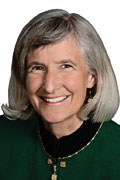 »

Pricie Hanna

Managing Partner, Price Hanna Consultants LLC

BIOGRAPHY

Pricie Hanna is a founding partner of Price Hanna Consultants, a management and technical firm established in 2011 which specializes in nonwovens, hygiene absorbent products, disposable wipes, key raw materials and related fields. Her expertise ranges from end product market trends to the demand and technical requirements for the raw materials, such as resins, fiber, fluff pulp, airlaid and cover stock nonwovens, film, superabsorbent materials, adhesives and elastics, used to make these products.

For twenty-three years, Mrs. Hanna was Vice President of John R. Starr, Inc., and led the firm's consulting practice in hygiene absorbent products and nonwoven wipes. Prior to joining John R. Starr, Inc., Mrs. Hanna was Vice President – Finance, Planning and Administration for the Scott Nonwovens Division of Scott Paper Company. During sixteen years with Scott Paper, Mrs. Hanna held various corporate positions including Vice President – Corporate Planning; Vice President – Corporate Financial Services and Assistant Treasurer. Before joining Scott Paper, Mrs. Hanna was a corporate lending officer of Citibank in New York City. Mrs. Hanna received an A.B. degree from the University of Pennsylvania and completed the Executive Education Program in Corporate Financial Management at the Harvard Graduate School of Business.