PACKAGING & LABELING CHALLENGES
Tuesday, November 17
2:00 pm - 3:45 pm
Navigating Sustainability Label Claims to Set your Brand or Business Apart
Navigating sustainability label claims and certification can be challenging even for those who have years of experience operating in this space. With a preponderance of confusing claims in the market, this session will create a framework for helping attendees understand the meaning, or lack thereof, of a variety of sustainability label claims and certifications, upcoming trends that may influence claims in the future, and the do's and don'ts to ensure you are successfully building brand integrity and setting your business apart especially in a COVID-19 and post-COVID world where trust and safety will be paramount.
The audience will walk away from this session learning about, all in relation to the nonwoven's industry:
• Background and history on the use of sustainability label claims
• Understanding of what constitutes a legitimate vs. illegitimate claim
• Sustainability trends that will influence claim value including:
• Regulations
• Consumer behavior
• Public reporting and disclosure
• The value of independent third-party verification and certification
• How to set your brand/business apart with honest, trustworthy, and verifiable claims and certifications, especially in a COVID and post-COVID world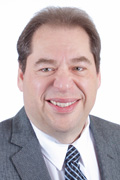 »

Alan Perlman

Business Development Director - Consumer Products & Retailer, NSF International

BIOGRAPHY

Alan has led NSFs Business Development initiatives in the Retail and Consumer Goods industries for 7 years. He has 40 years private label/store brand industry experience in quality assurance, regulatory compliance, product development, technical services, marketing and sales. Prior to joining NSF, Alan served as Technical Director at Rockline Industries (16 years), Senior Consultant for Arthur D. Little (5 years), and Vice President at Herbert V. Shuster, Inc (13 years). Alan earned a BS in Food Science at the University of Massachusetts-Amherst. Alan was also recently named to the University of Arkansas College of Public Health Advisory Board.