WHEN
Monday, November 11
1:30 – 4:30 pm
FEE
$160 for INDA Members
$195 for Non-members
Questions?
Contact INDA
Global Trends in Diapers, Baby Pants, & Adult Underwear
Gain a keen understanding of the latest global trends, regional product launches and differentiations in diapers, baby pants and adult underwear with Carlos Richer, CEO and Principal, Richer Investment S.A. de C.V and his team.
Take a  quick refresh on diaper component basics with a deeper dive with instruction on how to improve diaper baby pants, adult disposable underwear by learning where regional market opportunities exist and where consumers are "not satisfied".

You'll take away product characteristic benchmarks, new product features and launches in baby pants and adult underwear around the world with emphasis on developments from Mercosur, Japan, South Korea, the Philippines, India and Europe. 
Learn key findings from a smart diapers analysis gleaned from thousands of hospital patients. Hear the latest update on single use plastics and the importance of recycling and sustainability technologies.
Professionals in Research & Development, Marketing, Raw Material suppliers and anyone interested in conducting business with diaper manufacturers will benefit from this three-hour course.
INSTRUCTOR
» Carlos Richer
CEO/Director, Richer Investment S.A. De C.V.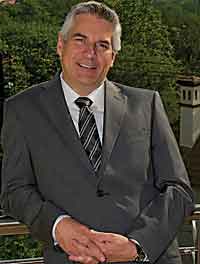 Mr. Richer is an expert on diaper raw material requirements, quality control systems, production equipment selection, patent issues and ways of improving the overall diaper performance and design using mathematical models and benchmarking protocols. He is also an expert at analyzing products and patents to find weak and strong points and make recommendations for changes in the product design with 35 years of senior level experience working within diaper manufacturing.