Tuesday, November 12
11:30 am - 12:30 pm
The Changing Demographics of AHP Users
Diapers for Millennials
Since 2016, nearly 90% of U.S. births have been to parents of the Millennial generation, making them a critical consumer segment focal point for baby diaper brands. Compared with all previous generations of U.S. parents, Millennials have fewer babies, spend more time with their babies and derive more of a sense of identity from their status as parents. They are more educated, parent differently and shop differently.
This presentation identifies the unique priorities of Millennial parents as they evaluate baby diaper brands and their products. Social media, internet start-up brands, omni-channel shopping options and other factors are driving change in how diapers must be manufactured, marketed and sold to Millennial parents. Their values, especially their heightened concern regarding the social and environmental impacts and safety of disposable baby diapers, have prompted a proliferation of small new brands developed by Millennials for Millennials. Leading brands have taken notice and adapted their own product development and marketing strategies to better appeal to Millennial parents. The presentation will include a review of recent examples of both new and well-established baby diaper brands to market their products to Millennial parents.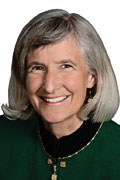 »

Pricie Hanna

Managing Partner, Price Hanna Consultants LLC

BIOGRAPHY

Pricie Hanna is a founding partner of Price Hanna Consultants, a management and technical firm established in 2011 which specializes in nonwovens, hygiene absorbent products, disposable wipes, key raw materials and related fields. Her expertise ranges from end product market trends to the demand and technical requirements for the raw materials, such as resins, fiber, fluff pulp, airlaid and cover stock nonwovens, film, superabsorbent materials, adhesives and elastics, used to make these products.

For twenty-three years, Mrs. Hanna was Vice President of John R. Starr, Inc., and led the firm's consulting practice in hygiene absorbent products and nonwoven wipes. Prior to joining John R. Starr, Inc., Mrs. Hanna was Vice President – Finance, Planning and Administration for the Scott Nonwovens Division of Scott Paper Company. During sixteen years with Scott Paper, Mrs. Hanna held various corporate positions including Vice President – Corporate Planning; Vice President – Corporate Financial Services and Assistant Treasurer. Before joining Scott Paper, Mrs. Hanna was a corporate lending officer of Citibank in New York City. Mrs. Hanna received an A.B. degree from the University of Pennsylvania and completed the Executive Education Program in Corporate Financial Management at the Harvard Graduate School of Business.