Consumer Understanding - Who Are These People?
Wednesday, November 16
2:00 pm - 3:30 pm
Disposables vs. Reusables? Reframing the Debate for Consumers of Hygiene Products
The absorbent hygiene products industry has a long history of listening and responding to the needs and concerns of consumers relating to performance, safety, and environmental impact. The recent demand for reusable hygiene products stems from broad consumer desires to not contribute further to environmental crises related to post-consumer waste. The disposable-vs.-reusable dichotomy, however, has become passe and unhelpful to consumers and industry alike. The AHPs industry is taking greater responsibility for what happens to single-use products' end-of-life. How far does the industry still have to go to satisfy consumers? When will "disposable" be truly replaced by terms such as "circular" and "compostable?" Recent examples are analyzed to show why "compostable", "recyclable", "hybrid" and, yes, "reusable" products must all be a part of the future for hygiene products in the baby, period, and incontinence care product categories.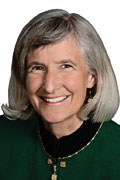 »

Pricie Hanna

Managing Partner, Price Hanna Consultants LLC

BIOGRAPHY

Pricie Hanna is a founding partner of Price Hanna Consultants, a management and technical firm established in 2011 which specializes in nonwovens, hygiene absorbent products, disposable wipes, key raw materials and related fields. Her expertise ranges from end product market trends to the demand and technical requirements for the raw materials, such as resins, fiber, fluff pulp, airlaid and cover stock nonwovens, film, superabsorbent materials, adhesives and elastics, used to make these products.

For twenty-three years, Mrs. Hanna was Vice President of John R. Starr, Inc., and led the firm's consulting practice in hygiene absorbent products and nonwoven wipes. Prior to joining John R. Starr, Inc., Mrs. Hanna was Vice President – Finance, Planning and Administration for the Scott Nonwovens Division of Scott Paper Company. During sixteen years with Scott Paper, Mrs. Hanna held various corporate positions including Vice President – Corporate Planning; Vice President – Corporate Financial Services and Assistant Treasurer. Before joining Scott Paper, Mrs. Hanna was a corporate lending officer of Citibank in New York City. Mrs. Hanna received an A.B. degree from the University of Pennsylvania and completed the Executive Education Program in Corporate Financial Management at the Harvard Graduate School of Business.