AHP Market Stats, Trends & Policy Insights
Wednesday, November 17
8:30 am - 10:20 am
Direct-to-Consumer Winners, Losers & Insights
The tide of direct-to-consumer brands capturing consumer value in new and creative ways has expanded to reach all three product categories of the absorbent hygiene products industry. Major brands and manufacturers have responded with new consumer offerings that correspond with the winning strategies of these smaller brands. Surveying the direct-to-consumer landscape, we analyze past winners and losers and future keys to success at the levels of product design, supply chain management, marketing and distribution.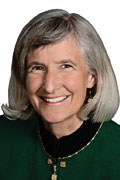 »

Pricie Hanna

Managing Partner, Price Hanna Consultants LLC

BIOGRAPHY

Pricie Hanna is a founding partner of Price Hanna Consultants, a management and technical firm established in 2011 which specializes in nonwovens, hygiene absorbent products, disposable wipes, key raw materials and related fields. Her expertise ranges from end product market trends to the demand and technical requirements for the raw materials, such as resins, fiber, fluff pulp, airlaid and cover stock nonwovens, film, superabsorbent materials, adhesives and elastics, used to make these products.

For twenty-three years, Mrs. Hanna was Vice President of John R. Starr, Inc., and led the firm's consulting practice in hygiene absorbent products and nonwoven wipes. Prior to joining John R. Starr, Inc., Mrs. Hanna was Vice President – Finance, Planning and Administration for the Scott Nonwovens Division of Scott Paper Company. During sixteen years with Scott Paper, Mrs. Hanna held various corporate positions including Vice President – Corporate Planning; Vice President – Corporate Financial Services and Assistant Treasurer. Before joining Scott Paper, Mrs. Hanna was a corporate lending officer of Citibank in New York City. Mrs. Hanna received an A.B. degree from the University of Pennsylvania and completed the Executive Education Program in Corporate Financial Management at the Harvard Graduate School of Business.