There Be Dragons: Tales of Innovation
Thursday, November 16
9:00 am - 11:30 am
Effective Reduction of Material Odors, In-use Odors, and Post Use Odors
It is now possible to effectively control odors in hygiene products using safe, highly effective globally patented molecular bonding technology. The technology can be used in several areas within the hygiene product, including core, back sheet, acquisition layer, and embedded into the materials themselves. By imbedding the technology into the materials of construction, before hygiene product line assembly, manufacturers can avoid changes to their line and achieve immediate implementation of the technology.
Odors associated with materials of construction are reduced, thereby giving the customer a better experience once the outer bag is opened for the first time. Construction material odors, including "plastic" odors, glue odors, and others are reduced when implementing the technology.
True elimination of urine odors during use of the hygiene product is now proven. Upon contact with materials containing the technology, odors are eliminated by molecularly bonding without the possibility of returning.
After use of the hygiene article, the odor reduction continues when discarded into the trash. This odor reduction lasts for many days to weeks and permits use of disposal containers within the room for extended periods of time. This saves on labor and disruption within the room for up to a week or more.
Legitimate molecular bonding to the nitrogen and sulfur-based urine odors is now possible with a cost effective, highly efficacious, and biodegradable technology that can be implemented across diapers, pads, fem care, personal care, and so much more.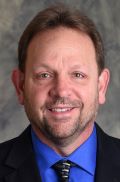 »

David Schneider, Ph.D.

Chief Executive Officer, Rem Brands, Inc.

BIOGRAPHY

Dr. Schneider is an expert in the field of molecular odor elimination spanning a career of 30+ years in the specialty and fine Chemical markets. He is inventor on 60+ U.S. and international patents that are practiced in many vertical markets including personal care, odor elimination, antimicrobial, and synthesis. He has been at the C-level, mostly as CEO, in family, VC/PE backed, and public companies. Dr. Schneider is entrepreneurially focused on niche and specialty areas of chemistry with an eye to solving problems with a new outlook and approach.