Haptics: Four Approaches to Assessing Feel
Tuesday, November 16
11:00 am - 11:40 am
Delivering products that feel to the touch just the way consumers like them requires all points in the products' supply chains to use objective data and analysis methods that conform to human tactile perception and preference.
Experts from SynTouch Inc., Emtec Electronic GmbH, Hohenstein and The Nonwovens Institute at North Carolina State University, all leaders in haptics assessments, will briefly present the application scope and use of their solutions, and provide ample time for moderator and audience questions.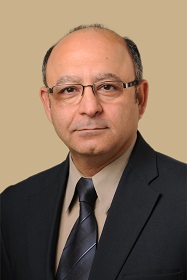 »

Behnam Pourdeyhimi, Ph.D.

William A. Klopman Distinguished Professor, And Executive Director, North Carolina State University, The Nonwovens Institute

BIOGRAPHY

Dr. Behnam Pourdeyhimi joined NC State immediately after completing his PhD at the University of Leeds in 1982. Soon, he left for other opportunities, Cornell (2 years), University of Maryland (11 years) and Georgia Tech (4 years) before returning to NC State in 1998-1999 Academic year.

Behnam is the William A. Klopman Distinguished Professor of Textile Materials in the Wilson College of Textiles at NC State University and is also a professor in the departments of Chemical and Biomolecular Engineering, and the Biomedical Engineering. He also serves as Associate Dean in the Wilson College of Textiles and is the Executive Director of The Nonwovens Institute.

Early in his career, he focused on the development of tools for characterizing various materials including nonwovens, medical devices, composite materials, etc. For this body of work, he received the ASTM D-13 Dewitt Smith Medal. In particular, his work on image analysis won him the Fiber Society Distinguished Scientist award in 1994. He also was selected as the Fiber Society Lecturer where he travelled broadly to present his work to industry and academia. He later served also as the vice president, and the president of the Fiber Society.

He is best known for his contributions to nonwovens and establishment and the growth of nonwovens at NC State. His work in the area of filtration won him the O' Max Gardner award in 2015 (The Highest award by the University of North Carolina System), and in 2018, he received The Holladay Medal for Excellence (The highest faculty award bestowed by NC State University).

He joined NC State in part to take on a leadership role in the Nonwovens Cooperative Research Center (NCRC). Under his vision, the center morphed into the Nonwovens Institute (NWI). NWI is the largest university-based research institute in the nation across all disciplines. Today, NWI is the world's first accredited academic program for the interdisciplinary field of engineered fabrics. Operating on an "Open Innovation" platform, the Nonwovens Institute engages experts from industry and higher education in building next-generation nonwoven applications while also providing training and guidance to the field's future leaders.