Wednesday, November 13
2:30 pm - 4:30 pm
Market Trends & Industry Statistics
Apparent Trends in Absorbent Hygiene Technology through Analysis of Intellectual Property
Intellectual property around hygiene products is prolific. There are thousands of issued patents in the US alone and many thousands more globally, yet new concepts and ideas are developed and IP is published weekly. Wading through the myriad ideas and concepts is difficult at best. This presentation will provide insight into some of the most recent developments and trends in absorbent hygiene IP. In addition, some information will be shared on an analysis of thousands of US issued patents from 1972 to the present.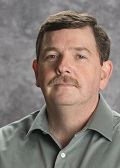 »

James Loftus, Ph.D.

Principal, Loftus Technical Consulting, LLC

BIOGRAPHY

Loftus has held numerous positions in sales, leadership, and innovation. He has over 30 years of experience in a variety of materials based technologies including nonwovens, composites, and building materials. From 2015 until 2018 Loftus was INDA's Director of Education & Technical Affairs. From 1992 until 2015 he held a variety of positions with Owens Corning. During his tenure at Owens Corning, Loftus was closely involved with Product Stewardship bringing his materials and environmental knowledge to bear on new products and processes. He holds a BS, MS, and Ph.D. in Polymer Science and Engineering from Penn State University. Loftus currently holds 20 US patents and has numerous patent applications. He currently is Principal of the newly formed Loftus Technical Consulting firm.