Tuesday, November 12
9:05 am - 10:50 am
Environmental Impacts of AHP Inputs
Breaking it Down: Microfiber Biodegradability in Aquatic Environments: Research On One of Today's Most Pressing Environmental Trends
Did you know fiber based materials shed microfibers into the environment as they are produced, used and disposed? Whether natural or synthetic, regardless of technology (woven, knit and nonwoven), these particles find their way into rivers, lakes, and oceans. Research shows synthetic fibers contribute to plastic pollution in the earth's water supply by shedding micro-plastics into waterways of fresh and salt water. What about natural fibers and synthetics produced from natural feedstocks?
It is estimated that there is now a minimum of 5.25 trillion plastic particles, weighing 270,000 tons, floating in the world's oceans. Do these particles break down? Do they continue to bio-accumulate causing harm to Earth's marine habitats? What do we know about the fate some of the fibers with the largest textile industry market shares?
Cotton Incorporated and North Carolina State University with support from the University of California – Santa Barbara are collaborating on a multi-year research study to better understand the path of cotton and synthetic microfibers as they shed, enter waterways and breakdown in different aquatic environments. This presentation will address one of the most pressing and visible trends in sustainability for consumers and industries globally with the most up-to-date data and analyses as of mid-year 2019.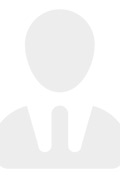 »

Mary Ankeny

VP Of Product Development & Implementation Operations, Cotton Incorporated

BIOGRAPHY

Mary Ankeny is the Vice President, Product Development & Implementation Operations for Cotton Incorporated. In this role, Ankeny focuses on new, innovative, and sustainable technologies in dyeing and finishing. Prior to this, she was Director of Dyeing Research, where she focused on preparation, dyeing, printing and sustainable wet processing technology.

Ankeny joined Cotton Incorporated in 1995. Prior to that, she was employed with Amoco Fabrics and Fibers as a Research Engineer in the Nonwovens Group. Ankeny holds a Bachelor of Science degree in Textile Engineering from Philadelphia University and a Master of Science in Textile Technology from the Institute of Textile Technology. Ankeny has been a member of the American Association of Textile Chemists and Colorists (AATCC) for 19 years, and currently serves as Secretary for RA 80 Printing Technology; Member RA34 Preparation Test Methods; and as a board member for the AATCC Foundation Student Research Grant Support Program.