Tuesday, November 12
2:30 pm - 4:30 pm
Game Changes in Fem Care
Learnings & Challenges Faced When Developing Reusable Absorbent Underwear for Menstruation & Incontinence
• Functionality aspect
• Durability of the functional elements of the underwear and as well as the aesthetic elements.
• Quick drying properties/challenges we face
• Drapability / comfortability of the underwear
• How did we manage to create a product that looks as normal as regular fashion underwear but with functionality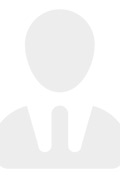 »

Mariana De La Roche

Chief Operations Officer & Chief Policy Officer, Menstrual Health Hub

BIOGRAPHY

Mariana is an expert in human rights and humanitarian law and has worked with the Iota Foundation, Terre des hommes and the European Academy for Taxes, Economics and Law. She is also the Co-Founder of Fair Photo Agency (FPA), which aims to connect sustainable businesses with quality photographers.