Wednesday, November 13
2:30 pm - 4:30 pm
Market Trends & Industry Statistics
How to Maximize Hygiene Segment Opportunities in Africa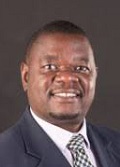 »

Raymond Chimhandamba

Director, Handas Consulting

BIOGRAPHY

Raymond Chimhandamba is founder and director of Handas Consulting (Pty) Ltd. He has 20 years' experience in the FMCG sector in Africa region and experience in launching and building FMCG cosmetic and personal care brands in Africa. Chimhandamba is an internationally published FMCG expert and a thought leader in the hygiene sector in Africa, an international speaker and a mobile tech enthusiast. He is based in Johannesburg, South Africa.