Thursday, November 14
9:00 am - 11:30 am
Innovative Components & Concepts
Selecting the Right Location for Your Nonwovens Facility
Deciding on the location of a new facility involves much more than finding a piece of land or a suitable existing building. A successful site location decision requires satisfying financial and operating requirements and constraints while evaluating a wide range of regulatory, tax, infrastructure, logistics, workforce, capital cost, and quality of life variables. Incentives further complicate the mix with wide variances by state and even from county-to-county.
Quest Site Solutions helps industrial companies decide where to locate their facilities across the United States. Our presentation will offer an overview of the site selection process, from initial definition of the project parameters to identifying, analyzing, and selecting sites to negotiating incentives. With support from design and construction provider, O'Neal Inc., the presentation will highlight how this process incorporates requirements of the nonwovens industry including: new versus existing buildings, water quality and usage, fire protection considerations, heating and air conditioning costs, regional soil considerations and cost impact on new construction.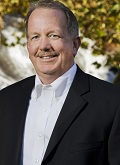 »

Kevin Bean

President/CEO, O'Neal, Inc.

BIOGRAPHY

Kevin C. Bean holds a bachelor of science degree in Mechanical Engineering from the University of Pittsburgh and is a registered professional engineer and a licensed general contractor. He has over 28-years of experience in the engineering and construction industry in a broad range of industry segments. Kevin has experience in project development and project delivery for several Fortune 100 companies. Throughout his career, Kevin has worked as a field engineer, process engineer, project manager and site manager. Kevin routinely works with the senior management of O'Neal's clients to ensure critical business goals are being met by the project delivery team.