New Options for a Responsible End-of-Life
Tuesday, November 16
8:35 am - 10:10 am
End of Life? Origin of Life? - Matching Process Technologies and Raw Material Options to the Shifting Sands of Legislative & Consumer Demands for Hygiene Products
Over the last three years the legislative and consumer landscape has changed dramatically across the globe for producers of Hygienic products. The protracted negotiation of the Single Use Plastics Directive in the EU has finally come to end and yet even in this region clarity remains challenging. In North America the situation is still extremely uncertain with competing vested interests tilting between End of Life and Origin of Life to address potential legislation and consumer sentiments.
This paper will address some of the key options available to meet these differing challenges with an emphasis of matching Raw Material selection and available Process Technologies. The relative strengths and weaknesses of different approaches will be reviewed.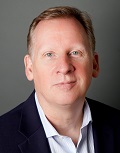 »

Richard Knowlson

Principal, RPK Consulting

BIOGRAPHY

Richard Knowlson has an Honors Degree [BSc (Hons)] from Trent University in the UK. He currently owns RPK Consulting LLC which he founded in March 2019. Previously he worked for almost ten years with Jacob Holm leading their Business Development & Product Development activity.

Richard has worked in the Airlaid and Spunlace industries in Technical Development roles for more than 30 years and has multiple patents in these technologies. He has served on the INDA Board of Directors and has written and presented multiple papers at EDANA and INDA meetings all over the world.