Sustainable & Improved AHP Inputs
Thursday, November 17
9:00 am - 11:30 am
Assessing Sustainable Fiber Options in the context of Disposable Hygienic Products
The last five years has been a whirlwind of Legislation, Regulation, Marketing and Retail action for disposable Wipes and Hygienic products in a movement against Single Use Plastics and for more Sustainable raw materials. The truth is that in all likelihood we have barely begun to scratch the surface of what is still to come, especially in the North American marketplace where legislation is likely to lag far behind the movement of consumer sentiment and brand and retail positioning.
Against this backdrop we have seen an unprecedented number of new fibers being introduced to the disposable nonwovens industry, each one having a more sustainable or eco-friendly story than the next. In this presentation we will make a considered, independent evaluation of the array of new fibers being offered to the market place, covering both end of life and origin of life. We will evaluate the claims being proposed by both natural and synthetic fiber producers, the fiber properties and processing challenges and place these in the context of workable solutions for Disposable Hygienic Products. Examples will be presented of where new fibers are being adopted and the rationale behind these new product introductions.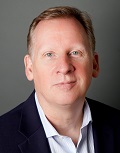 »

Richard Knowlson

Principal, RPK Consulting

BIOGRAPHY

Richard Knowlson has an Honors Degree [BSc (Hons)] from Trent University in the UK. He currently owns RPK Consulting LLC which he founded in March 2019. Previously he worked for almost ten years with Jacob Holm leading their Business Development & Product Development activity.

Richard has worked in the Airlaid and Spunlace industries in Technical Development roles for more than 30 years and has multiple patents in these technologies. He has served on the INDA Board of Directors and has written and presented multiple papers at EDANA and INDA meetings all over the world.