AHP Market Stats, Trends & Policy Insights
Wednesday, November 17
8:30 am - 10:20 am
Evolution of Sustainable Hygiene: Opportunity, Challenge, and Future Growth
As pandemic dials up consumers' desire to gain more control in managing every stage of personal hygiene from product selection to end-of-life recycling, the focus on sustainability is expected to emerge stronger than pre-pandemic and will hence prompt industry players to further reassess supply chain, product mix, ingredients, packaging, communications and, in some cases, the use of smart technology. While sustainability presents an opportunity to innovate and gain market share, it also charges the proliferation of alternative formats such as reusables, which will continue weighing on disposable hygiene products in the coming years.
Euromonitor presentation will reveal:
1) 2021 and forecast global/regional performance across key categories
2) Consumers' view on sustainability in the context of changing lifestyle priorities and their attitudes toward sustainable features such as green labels and sustainable packaging, based on Euromonitor's latest Voice of the Consumer surveys
3) The evolution of key sustainable claims such as natural and organic in key disposable hygiene categories across selected markets, based on Euromonitor's e-commerce SKU and pricing tracker VIA
4) Strategies to achieve sustainability in time of pricing sensitivity via Euromonitor's latest lifestyle survey that indicates consumers' spending priorities, as well as case studies that show industry actions to tap reusable formats and wearable devices to enhance waste efficiency
5) Consumers' product usage for adult incontinence and sanitary protection across selected markets, and future product development opportunities
Overall, the Euromonitor presentation will cover the latest state of sustainability in disposable hygiene in order to inform future strategic thinking in the context of consumers' priorities and preferences, key industry challenges, and notable industry activities that aim to turn disruptions into opportunities.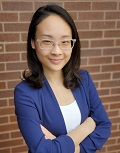 »

Liying Qian

Research Analyst, Euromonitor International

BIOGRAPHY

Liying Qian is a research analyst at Euromonitor International in Chicago, focused on North American tissue and disposable hygiene industry, which includes baby diapers/pants, feminine care, adult incontinence, personal wipes, and essential tissue products. Liying's research focuses on influential trends shaping tissue and disposable hygiene, changing consumer preferences and behavior, competitive dynamics, retail landscape, as well as ripple effects from insurgent brands and alternative product formats. She has contributed to industry publications such as Tissue World Magazine, Nonwovens Industry and Happi.

Prior to joining Euromonitor, Liying was a financial journalist. Following a brief stint at The Wall Street Journal, where she wrote about US stocks, Liying covered the M&A market and relevant activities in the Midwest for Mergermarket, with a focus on high-demand areas such as transportation, industrials and business services.

Liying holds bachelor's degrees in journalism and economics from University of Missouri.