Next-Gen Menstrual Products & Their Users
Tuesday, November 15
2:00 pm - 4:00 pm
Reusable Products Using Nonwovens – A Complementary Product to Traditional AHPs
The tech leader in reusable absorbent hygiene products, Confitex Technology will talk about their latest product that now contains considerable amounts of nonwoven fabric. Taking a deep dive into the role of nonwovens in reusable absorbent hygiene products and also answer the questions: Who is buying reusable underwear today and why? How disposable and reusable products are complementary consumer products?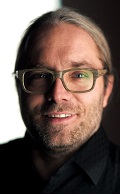 »

Frantisek Riha-Scott

Founder & Design Director, Confitex Technology

BIOGRAPHY

As Founder and Design Director of leading absorbent apparel company Confitex Technology, Frantisek Riha-Scott weaves together his extensive knowledge of apparel design, textile performance and high-tech manufacturing to develop sustainable incontinence and menstruation management solutions. Confitex has been at the forefront of reusable absorbent and leakproof textile technology since launching its first range of incontinence underwear back in 2015, when reusable solutions were still viewed as an irrelevant novelty. An advocate for industry-wide standards in the evolving washable absorbent apparel category, Frantisek has subjected Confitex's products to stringent laboratory testing in order to prove their technical superiority and earn verification from leading independent standards laboratory UL.

Today, his focus is on progressing patentable innovations that make reusable hygiene products and apparel more viable for large-scale adoption. Frantisek predicts the rise of an exciting new category that fuses nonwoven and woven technologies into a hybrid reusable that's more sustainable than disposables, yet better-performing and more economically viable for large-scale production than existing reusables.