Consumer Understanding - Who Are These People?
Wednesday, November 16
2:00 pm - 3:30 pm
Five Generations of Hygiene + Sustainability
For the first time in history, America has four generations in the workforce at once. More remarkably, there are five (5) generations making or influencing purchase decisions for their families and businesses across retail and corporate landscapes every day. These include 'Silent,' 'Boomers,' 'GenX,' 'Millenials,' and 'GenZ.' The pandemic-fueled disruption and dispersion of purchasing power and dynamics, along with the bullwhip effect of a volatile supply chain has led to wild swings in customer/consumer sentiment toward personal hygiene and sustainability across these multiple generations. Furthermore, the impact of supply shortages has had varying effects by generation with regard to hygiene product substitution. This presentation will highlight the insights and implications from a quantitatively reliable, statistically valid survey conducted across multiple age cohorts. The data has been collected and evaluated by college students in Professor Schiering's upper-level Market Research class, and validated by both school faculty and industry third party. Highlights include the generationally divergent and rapidly evolving perceptions of the very definitions, purchase behavior/substitutions, and marketability of personal hygiene solutions, as well as the relevance and resonance of sustainability messaging by these culturally distinct age groups. Professor Schiering brings 25+ years of B-to-B and B-to-C personal care and nonwovens experience to bear through this research; a must view for anyone actively working to position their unique service propositions in the broad hygiene and personal care segments.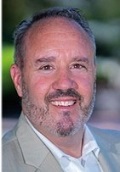 »

Matt Schiering

Professor of Marketing, Dominican University

BIOGRAPHY

Mr. Schiering is a Professor of Marketing at Dominican University New York. Concurrently, he is principal and co-founder Sheer Strategy LLC, a sales leadership and management consulting firm. In this capacity he has partnered with clients across leading Healthcare, Government and Med Device companies including Thermo-Fisher Scientific, Gojo, USDA, and Omnicare. Previously, he worked as Chief Marketing Officer of Contec, Inc., a global leader in the development and manufacturing of innovative solutions for critical care environments across several market verticals. Prior to this, Matt spent seven years as General Manager of Sani Professional, a division of PDI, Inc., a leading, global infection prevention company. Top customers during his tenure there included Starbucks®, Compass®, Chick-fil-A® & Publix®.

Schiering holds a B.S. from Cornell University's School of Hotel Administration and an M.B.A. from University of Texas (El Paso). His leadership experience began with a four-year tour of duty as an officer in the U.S. Army and now spans 32 years featuring significant time at world class companies including Johnson & Johnson and SCA.

In his spare time, Matt enjoys writing; he has been published several times in Brandweek® Magazine. He also enjoys playing music, proudly fronting a classic rock cover band. He resides in Rockland County, NY with his family.