Consumer Understanding - Who Are These People?
Wednesday, November 16
2:00 pm - 3:30 pm
Ingredients, Product Labels & Consumers – What Could Possibly Go Wrong?
For a variety of reasons, the product labels that delineate the ingredients and materials that comprise absorbent hygiene products have been a focus of recent federal and state legislative and regulatory scrutiny. Primarily, this work has been advanced to provide consumers with meaningful information on ingredients in menstrual products. This session will explore the efficacy of that work to date and provide an overview of BAHP's efforts to balance the divergent demands of policy makers and consumer-focused advocacy groups with the interests of consumers looking for clarity and not confusion.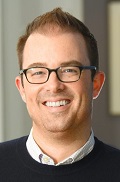 »

Bryan Nicholson

Executive Director, BAHP

BIOGRAPHY

Mr. Nicholson serves as the Executive Director of the Center for Baby and Adult Hygiene Products (BAHP), a diverse group of stakeholders that serve as the unified voice for personal absorbent hygiene products industry in North America. BAHP and its members educate consumers on the safety and efficacy of these products and advocate for the industry by promoting and supporting the safety, sustainability, and integrity of its products. In this role, Bryan provides strategic counsel and support to BAHP's Board of Directors and leads execution of the organization's member-focused and industry-facing activities. Bryan has a M.A. in International Affairs from the Milano School of International Affairs, Management, and Urban Policy at The New School for Public Engagement in New York City and a B.A in Political Science from the University of Pittsburgh.