Nonwoven Markets & Supply Chain Status
Wednesday, November 16
4:00 pm - 5:00 pm
Logistic Market Update
What drivers are moving the global logistics market? Macro-economic drivers, structural issues and the challenges in forecasting.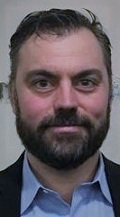 »

Simon Preisler

Vice President - Logistics, Central National Gottesman Inc.

BIOGRAPHY

Global Head of Logistics for Central National Gottesman, a leading, global commodities trading and distribution company, managing product movements in 105 countries using ocean freight, rail, intermodal, LTL/truckload and airfreight. Simon is an experienced business leader with over 25 years in the shipping industry and he has lived on 3 different continents and worked with carriers, global 3PLs and Freight forwarders. He joined CNG in 2013, where he has led the transition to modern, leading edge global supply chains spanning from break bulk shipments to direct-to-consumer eCommerce.