The Global Economy - What We Can Expect in 2023
Tuesday, November 15
9:05 am - 10:35 am
Industry Mergers & Acquisitions - What They Say About the Nonwovens Industry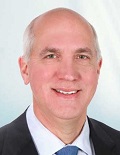 »

Len LaPorta

Managing Director, The DAK Group

BIOGRAPHY

Len LaPorta has a rare combination of skills developed as a former hands-on business owner turned investment banker. He has spent years "on the shop floor", and truly understands the ins and outs of business ownership which serves as a strong foundation enabling him to appreciate the needs of both buyers and sellers. He successfully assists business owners in determining and achieving their best next move.

In his 30-year career, Mr. LaPorta has advised on and negotiated numerous transactions in a wide range of diverse industries including artificial intelligence (IoT), autonomous vehicles, manufacturing, industrial, capital equipment, composite materials, powder metal, industrial technology, HVAC, non-woven fabrics, machine tooling, contract machining, precision machining, stamping and fabrication sectors. He has a keen sense for companies that produce highly engineered products.

Len is an expert in developing competitive sell-side strategies leading to multiple bidders. He has a global network that has facilitated strong cross-border deal flow and execution. This earned him both the M&A Atlas Cross Border Deal of the Year Award and M&A Advisor Corporate/Strategic Deal of Year ($50M to $100M) for Lapmaster's acquisition of Peter Wolters GmbH from Lam Research creating one of the world's largest capital equipment providers of lapping, polishing and grinding equipment.

Over the last decade, Len has been the trusted advisor to dozens of founders and multi-generational family business owners. He has a talent for generating a series of options then guiding owners to make the best decision for their business and their family.

Prior to joining The DAK Group, Mr. LaPorta was a Managing Director at Pickwick Capital Partners, an Investment Bank where he headed the Diversified Industrial & Manufacturing sector. Prior to that, he was a Managing Director at other investment banking firms, including Capstone Headwaters and Cypress Associates. He was the Owner of Crystal R&D, Inc. a precision contract manufacturing firm specializing in medical devices, aerospace and highly engineered products. Through two mergers he transformed the company from an "old-line" regional manufacturer to a top-of-the-line global supplier to CR Bard.

Mr. LaPorta proudly served in the United States Navy for five years as a Surface Warfare Officer.

He holds an MBA from Boston College and a BS degree from the U. S. Naval Academy. In addition, he is registered with FINRA for both Series 79 and 63 licenses. Len competes in Triathlons for Team-n-Training, in support of the Leukemia Lymphoma Society.