Words Matter! Shaping Consumer and Industry Thoughts
Wednesday, November 15
2:00 pm - 3:00 pm
Sustainability Claims and Language – As Clear as Mud, if Mud were Muddier
While the requirements for and meaning of claims such as "Cotton Enhanced™", logos such as the Forest Stewardship Council ® checkmark tree, and FTC regulated claims such as 100% Bamboo Viscose are relatively clear, other sustainability terminology used to promote nonwoven containing products is less well-defined and clear in meaning. As an industry, we lack even agreement on what's sustainable. Is biobased, but not biodegradable sustainable? Are products designed for circularity, but derived from petroleum sources sustainable? Even when guidance exists, the meaning to consumers is not clear. For instance, is a diaper, labelled as BioPreferred® that contains more than 25% biobased content but still containing non-biobased, non-biodegradable content sustainable?
Even data supported claims are confusing to consumers who lack a technical understanding of the terminology used and often draw false conclusions from valid claims. Familiar examples of this include: "biodegradable equals compostable", "plant-derived means it's not plastic", "a biodegradable wipe must be flushable", and so on.
The confusion is irrefutable. The unresolved question is what can be done about it.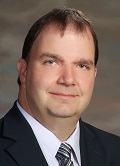 »

Matt O'Sickey, Ph.D.

Director of Education & Technical Affairs, INDA

BIOGRAPHY

Matthew (Matt) O'Sickey, Ph.D., Director of Education & Technical Affairs, INDA. Matt joined INDA in September 2022. He has prior experience as the Director of Application Engineering and Research & Development for the Americas at RKW North America and as Director of Global Market Development with Tredegar Corporation. He holds a deeply rooted belief that innovation is the result of the intersection of marketing and technology, and this is reflected in his career path, which encompasses both disciplines. His career has entailed developing and bringing to market a range of hygiene and packaging films and nonwoven laminates. Within the hygiene area, he has worked on the development and commercialization of topsheets, surge layers, waistbands, fit and closure elements, breathable films and laminates, backsheets, pouch films, and bags with more recent focus on sustainable solutions.

Matt has a Ph.D. in Chemical Engineering and a Masters of Engineering Administration from Virginia Tech, and a Bachelor of Science in Chemical Engineering from Purdue University with a heavy emphasis on the processing-structure-property relationships of polymeric materials.