Recycling Approaches for Disposable AHP Waste
Tuesday, November 15
9:05 am - 10:05 am
Reviewing Raw Materials, Technologies and Innovation and Innovation Options to Develop Feasible and Sustainable Product Designs
Currently, the consumption of non-biodegradable synthetic fibres in entire AHP is around 60% or even more among the other raw materials. With the disposal concerns and increasing consumer awareness, the entire AHP value chain is aligned that sustainability of present products needs to be drastically improved. Globally, strict waste disposal guidelines and regulations along with appropriate raw material and product classification, labelling are being defined. Also, considering the advent of Single Use Plastic Directive (SUPD), absorbent hygiene industry quickly needs to develop more sustainable products without compromising on any functional & comfort performance for end use. The quest to find sustainable alternatives begins with a sustainable raw material. While making this shift, fibre-technology compatibility is one of the critical factors to consider for the AHP value chain. Looking at different nonwoven process technologies, it's important for the fibres to be able to process at optimum efficiency and get desired results in the product. However, looking at the raw materials and technological options the solutions are either not closer to the product performance or completely not feasible commercially.
We have been studying the subject and working with the value chain for last couple of years to analyse and find possible solutions which are commercially available and technically feasible. The validation of fibre or raw material innovation into the final AHP attributes is achieved through the co-creation approach including the value chain from fibre producers to AHP producers.
This presentation talks about the status update on such solutions and future possible sustainable product designs.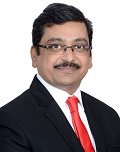 »

Rahul Bansal

Assistant Vice President- Global Sales & Marketing - Nonwovens, Birla Cellulose

BIOGRAPHY

Rahul Bansal joined Birla Cellulose in May 2010 as the Assistant Vice-President and is responsible for the global business development and key account management of Birla Cellulose's nonwovens group. Prior to joining Birla Cellulose, Rahul served as the General Manger at Ginni Nonwovens from 2007 – 2010.

Rahul is a "textile technocrat" with over 24-years of experience ranging from fiber and synthetic yarns to spunlace nonwovens and wet wipes.