AHP Trends, Innovation & Market Statistics II
Tuesday, November 14
10:30 am - 12:00 pm
Understanding the Industry Driver That Really Matters
Mark Snider, Chief Market and Industry Analyst at INDA, will dive into the fundamental drivers shaping statistical information metrics within the industry. From the traditional factors like employment and economic dynamics to groundbreaking technological advancements, a new paramount driver has emerged – SUSTAINABILITY. Explore the profound influence of sustainability on market projections in this revealing presentation.
Join this invaluable presentation to gain insights into cutting-edge research and advancements spanning polymers, environmentally conscious packaging, recycling initiatives, and evolving governmental regulations aimed at fostering a sustainable future. Delve into the supportive measures various governments are undertaking to champion sustainability, uncovering their covert endeavors to safeguard our world for generations to come. Furthermore, this session will furnish a comprehensive directory of contacts and resources, including INDA, available to bolster individual company-driven sustainable initiatives.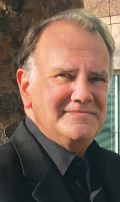 »

Mark Snider

Chief Market & Industry Analyst, INDA

BIOGRAPHY

As INDA's Chief Market and Industry Analyst, Mark brings more than 30-years of nonwoven and engineered materials expertise with a strong background in market and industry analysis at both the macroeconomic industry and segment level.

Before starting his consulting firm sixteen years ago, Mark was the European and Latin American Regional Manager for J&M Laboratories and the Technical Marketing Manager for Nordson.

With his strong industry knowledge, extensive network and history of detailed market and industry analysis, INDA looks forward to improving processes and collaboration with the industry to providing meaningful reports, presentations and data to support INDA, its members and the entire nonwovens industry.