AHP Trends, Innovation & Market Statistics II
Tuesday, November 14
10:30 am - 12:00 pm
Accelerating Innovation Embracing a Consumer-centric Approach
In our industry today, clearly sustainability is the big trend. Our hygiene industry is innovating with a variety of more sustainable fibers, including naturals, going into different functional layers of the product. However, pressure on cost remains while consumers are not willing to pay more for green products. Meanwhile, innovation cycles are getting shorter requiring us to be more agile in our offerings.
Consumer-centric innovation, embracing relevant megatrends including personalization, sustainable lifestyle, and health & wellness, can accelerate innovation cycles, enabling our industry to provide innovative solutions sooner. This will require new capabilities while re-focusing emerging and existing ones to serve the consumer.
This focus will enable component producers, like non-woven manufacturers, to directly take promising consumer-centric data and share with manufacturers to reduce their qualification cycle time. Product manufacturers can do the same with retailers. This will be seen positively. Besides enabling economical supply chains faster, it will shorten the innovation cycle across the hygiene industry.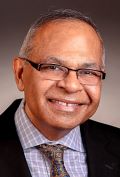 »

Ashish Chatterjee

Principal/Entrepreneur in Residence, INNOVATEGRN/Cintrifuse

BIOGRAPHY

Ashish is an accomplished global innovation executive and proven champion of open, connected, and collaborative innovation through 25+ years at Procter & Gamble. Ashish has a track record driving innovation breakthroughs and is an early AI adopter who has harnessed its power to uncover rich insights and dramatically accelerate speed to market.

He has extensive experience overseeing product innovation, sustainability, and supply chain programs worldwide. Ashish has delivered hundreds of millions of dollars in new sales revenue and cost savings, creating hyper-performant teams, using Gallup-strengths principles as a certified coach.

A passionate applied learner, Ashish empowers leaders and teams to achieve stretching innovation goals profitably, while reducing carbon footprint by use of cradle-to-grave life cycle analysis.

Ashish's work at Cintrifuse reinforces the benefit that small, focused teams have in learning and making faster decisions in a resource-constrained environment. Thus, Ashish seeks to blend this approach with his extensive innovative experience to support you on your journey to profitable sustainability.