Neither Fish Nor Fowl: Designing Hybrid AHP Products
Wednesday, November 15
3:30 pm - 4:30 pm
New Concept for Flushable and 100% Plant-based Incontinence products Combining Nonwoven and Textile Technology
Disposable incontinence products provide excellent liquid-management using SAP to securely lock urine to the disadvantage of poor sustainability while washable textile incontinence products provide excellent sustainability but inferior liquid-management due to the absence of SAP. A new concept combining textile and nonwoven materials allows to overcome these limitations providing a flushable solution only disposing 100% pant-based and flushable materials without compromising on performance providing a completely new consumer experience.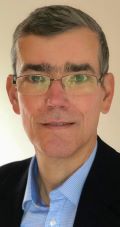 »

Henning Roettger, Ph.D.

Head of Business Development, pelzGROUP

BIOGRAPHY

Henning Roettger joined pelzGROUP in March 2020 leading Business Development including responsiblity for R&D and quality control.

Prior to joining pelzGROUP Henning Roettger has been active in the nonwoven and fibres industry in different senior R&D and business development positions at Glatfelter, Albis, Neumag/Oerlikon, Sympatex, Fiberweb and Akzo Nobel.

Henning Roettger holds several patents in the field of membrane technology, fibres and nonwoven materials & processes (> 30).

Dr. Henning Roettger holds a Ph.D. in Chemistry, having studied in Cologne.