There Be Dragons: Tales of Innovation
Thursday, November 16
9:00 am - 11:30 am
Continuous-Filament Cellulose Nonwoven
The world's only cupro continuous-filament nonwoven sheet and is made only by Asahi Kasei. Developed over 45 years ago in Japan, this premier cellulose continuous-filament nonwoven is now used in a variety of applications around the world.
Using 100% upcycled cotton linter, the short fibers around the cotton seeds as a raw material, Asahi Kasei is the only company in the world that has developed a binder-free proprietary process for treating this linter to produce sheets that can be integrated in a diverse array of product designs. With its unique composition (pure cellulose), binder-free production process and continuous filament structure, the material shows higher performance than ordinary cotton.
Featuring extraordinarily high liquid absorption, low lint, and high purity, cupro continuous-filament nonwoven material can provide your current and upcoming products with premium performance and quality.
In addition to its excellent performance this naturally derived material has been proven to be highly biodegradable having undergone testing and achieved strict 3rd party certifications meeting multiple international standards for material, manufacturing, and environmental impact.
We are dedicated to maintaining compliance with global certification standards and obtaining additional credentials to support our sustainability objectives. Its outstanding characteristics make it a viable eco-friendly substitute for plastics across a wide spectrum of uses.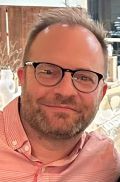 »

Chad Provonsha

Director, Sales & Marketing, Asahi Kasei Advance America, Inc.

BIOGRAPHY

Chad Provonsha is a seasoned international business executive and the Director of Sales and Marketing at Asahi Kasei Advance America. In his role as Director, he spearheads the sales and marketing strategies, driving business growth and fostering partnerships with clients across various industries. With an impressive 25-year career in international business development, Chad has established himself as an expert in the field of sustainable materials.

One of Chad's notable areas of specialization is in sustainable nonwovens, with a focus on the innovative Bemliese™ cellulose material. Chad's deep knowledge of Bemliese™ nonwoven and his ability to leverage its unique properties have led him to launch innovative solutions that address sustainability challenges without compromising product quality or functionality.

Chad's international experience is further amplified by his seven-year stint in Japan, where he immersed himself in the local culture and became fluent in Japanese. This experience not only strengthened his ability to navigate the global market but also fostered invaluable relationships with Japanese business partners. Alongside his international experience, Chad brings a wealth of knowledge in sustainable packaging materials, championing eco-friendly solutions and promoting environmental responsibility throughout his career.