There Be Dragons: Tales of Innovation
Thursday, November 16
9:00 am - 11:30 am
Creating Sustainable Nonwovens for Hygiene Applications with Thermally Processable Polyvinyl Alcohol; A Water Soluble, Environmentally Friendly and High-performance Polymer
Polyvinyl alcohol (PVOH) is known for its high performance and environmental properties, but historically this polymer has been very difficult to process in its standard form. However, the technology now allows for the production of staple fibres and spunmelt nonwovens via melt extrusion, using existing machinery. This is achieved without polymer modification, which maintains full product functionality and end of life biodegradation.
PVOH offers high mechanical strength, liquid management, hydrophilicity, tailored solubility, antistatic properties, and biocompatibility. PVOH fibres and nonwovens also enable reuse/ recycling, anaerobic digestion and marine biodegradation.
PVOH nonwovens can be manufactured in one process step, creating a wide range of opportunities for disposable hygiene and personal care applications. The functionality of PVOH means that traditional plastics can be replaced with a polymer that is designed for the circular economy, offering tangible sustainability and unique consumer experiences.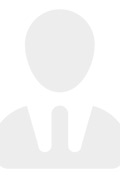 »

Keith Wilbourn, Ph.D.

Aquapak Polymers