2023 Hygienix Innovation Award™ Presentations
Tuesday, November 14
3:50 pm - 4:20 pm
GlatPure™
GlatPure™ is a range of bio-based absorbent hygiene components derived from renewable materials. This product range consists of a variety of plant-based and natural topsheets, an acquisition distribution layer, an absorbent core, a newly improved backsheet, and a landing zone. Crafted from 100% renewable fibers and biodegradable materials, and enriched with bio-based binders, GlatPure™ stands as the industry's first fully functional, fossil-fuel free range of solutions.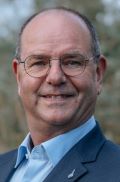 »

Jelle Westerterp

Category Leader Global Hygiene, Glatfelter Industries (France) SAS

BIOGRAPHY

Jelle is a distinguished professional with a rich history spanning over 30 years in Marketing, Sales, and Business Management roles in the chemical and roll goods industries. Jelle's career in the nonwovens industry began in 2009 spanning across end-use segments and technologies. In 2019, he took on the role of Sales Leader at Jacob Holm, which was acquired by Glatfelter in 2021. As of 2023, Jelle serves as the Category Leader for the Hygiene Absorbent Product industry at Glatfelter, where he is committed to achieving profitable growth and introducing the GlatPure™ product range to business partners.