Sustainability Inside & Out - Inputs & Packaging
Wednesday, November 15
11:00 am - 12:00 pm
Reducing the Packaging Waste from Personal Hygiene Products
The personal hygiene industry in its current state is heavily dependent on plastics for packaging. We have diapers grouped and packaged in plastic, feminine hygiene products individually wrapped in plastic, and pallets of boxed products further wrapped in shrink wrap for transportation. The plastic used to package and shrink wrap are not recyclable and end up in incinerators or in landfills and in our oceans.
We will discuss ways to replace the plastic in personal hygiene packaging with sustainable solutions like paper packaging, palletizing using hot melt adhesives rather than shrink wrap, and tape replacement with adhesives. This discussion will also outline how the use of these alternatives reduce the carbon footprint of manufacturers and the plastic pollution of land and water.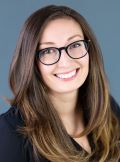 »

Esra Cinar

Sr Market Strategy Manager, Henkel Corporation

BIOGRAPHY

Esra has been a professional in the chemical industry for 13 years, with a background in Research and Development, Product Management, and now serving as the Senior Market Strategy Manager at Henkel, overseeing the Nonwovens and Tissue Towel segments in US, Canada and Mexico. With a Bachelor of Science in Chemistry from William Paterson University and an MBA from NYU Stern, her expertise spans science and business. Prior to Henkel, she spent 12 years at BASF in the Catalysts and Care Chemicals divisions. She is a recognized Sustainability Champion, dedicated to driving positive change. Her experience as a chemist, coupled with her passion for sustainability and improving the consumer experience, marks her as a true trailblazer in the field.