Thursday, November 14
9:00 am - 11:30 am
Innovative Components & Concepts
Superabsorbents – Diagnosis of A Midlife Crisis & Potential Therapies?
The SAP industry is approaching middle age. Producers struggle to be profitable, yet investments in production capacity and new product development continue in the face of slower market growth. Is this behavior symptomatic of an industry with a midlife crisis?
This presentation will review the growth of the global superabsorbent industry and the evolution from a dominant "BEN Three" into a "Super Seven". We will discuss the impact of SAP improvements on diaper design (& vice versa) together with, most recently, the drive towards new SAP for new generation diapers. The presentation will move on to assess todays' market situation in terms of supply/ demand, new product development, diaper design, and SAP properties. It will conclude with a look into our "crystal ball' and propose potential therapies as well as scenarios for the future.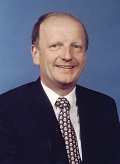 »

Ian Davenport

President, Davenport International Associates LLC

BIOGRAPHY

Ian Davenport worked for 24 years at Dow Chemical (mostly in Europe) in various commercial & business management roles including 8 years as Global Business Director SAP and 6 years as Global Business Director Acrylic Acid and Esters. He formed Davenport International Associates LLC in 2005 and advises global clients on issues related to the chemical & hygiene industries.

Mr. Davenport holds an MA in Natural Sciences from Emmanuel College, Cambridge.